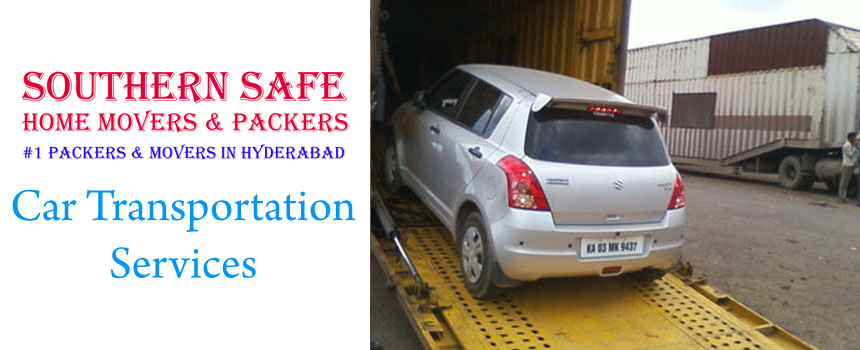 When you need to move your car within Hyderabad or domestically, you need quality, care, and security. With Southern Safe Home Packers and Movers car transport service, we will take care of your car like it's our own.
Our car transport experts in Hyderabad can advise on the best way to transport your car, and the right insurances to cover it while it is in transit. Save time and effort and let Southern Safe Home Packers and Movers arrange this for you from start to finish.
So, whether you need interstate car transport, or need to move a car, motorbike, or any other vehicle domestically, we have the team, expertise and experience to deliver to your exacting requirements and expectation.
Why use us for Car Transport Services in Hyderabad:
• We have almost 10 years of expertise safely and securely transporting cars and all types of vehicles Locally and domestically.
• We professionally handle the entire process from door-to-door service.
• All necessary paperwork and logistics are completed as part of the service.
• We deliver to any address in Hyderabad or Domestically.
• We back all our relocation services with 5-star Quality Service Guarantee.
Contact us now to find out how to move your car successfully.