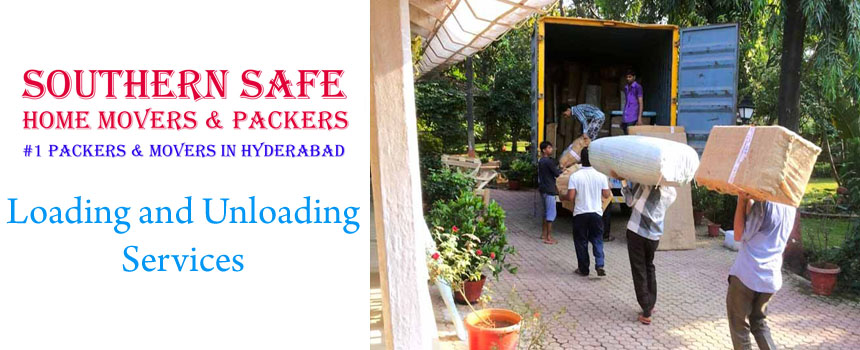 Loading and unloading goods is always a risky task to do. Man-handling of goods might result in the loss of the valuable goods hence people prefer hiring professional packers and movers company to load and unload the stuff. Loading and unloading is another the most vital phase of the relocation process after packing. Goods are at higher risk when it is loaded and unloaded from the truck. This should be done with utmost care otherwise even a single mistake will cost you a lot. Hence if you are looking for loading or unloading services will definitely help you the best.
Southern Safe Home Packers and Movers will provide you hassle-free loading and unloading services at best affordable rates. Hiring packers and movers for loading and unloading the goods is the best decision for having a damage-free and safe relocation. Safe loading and unloading service ensures a damage-free relocation experience. Loading the goods into the truck requires skills and knowledge to, one must know the tricks of loading furniture and fragile goods in the vehicle so that it will transport safely to the destination. And not only this, but it is also very important to land the goods properly from the truck. It might be possible that the goods will get damaged while landing them from the truck. Hence this must be done under the supervision of professional packers and movers.
Our professionals ensure you hassle-free loading and unloading services. You don't have to doubt on the quality and legitimacy of our associates, they are licensed and certified who has the legal authorization of handling relocation process. You can have a safe and a happy relocation under their supervision of Southern Safe Home Packers and Movers.
We offer loading and unloading services at best affordable rates. All you need to do is to fill the enquiry form available on the website, we will get back to you in a few minutes with moving quotes that fit your budget and requirements.