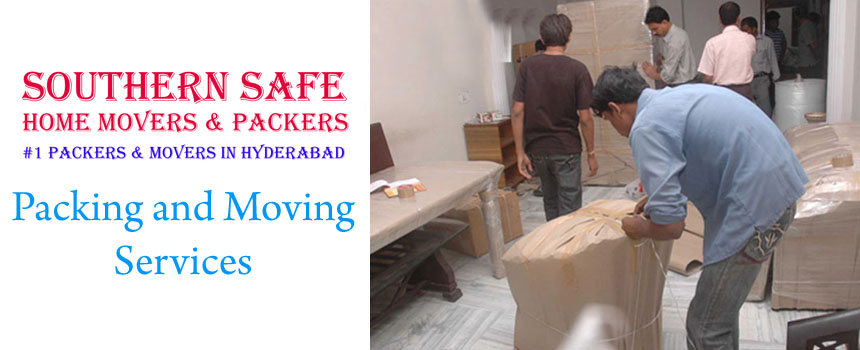 Welcome to the best packers and movers in Hyderabad. Moving boxes usually bring one thing to mind for most people – the dreadful packing and moving process. To most, packing in preparation for a house relocation may be a task. not to us! moving and packing is our job and it with great care happens that we like our job.
Southern Safe Home Packers and Movers offers you the best packing and moving services in Hyderabad
Southern Safe Home Packers and Movers are happy to provide the packing and moving services as well as, we assist with all sort of packing materials like bubble wraps, shrink wraps, mattress covers, cardboard cartons, image boxes, packing tape and even thick soft blankets to safeguard your house and office furniture.
Moreover, Southern Safe Home Packers and Movers also provides the option of recollecting all the used packing and moving material to minimise the botheration of getting rid of used cartons. If you want to pack all your items yourself, then Southern Safe Home Packers and Movers will kindly provide you with all packing boxes and materials to assist you in getting organised for your upcoming move, whether it's interstate or local which means you are utilising the safest, quality containers when moving house. Only ask your friendly United moving consultant and they will arrange this for you.
Southern Safe Home Packers and Movers, are happy to provide you with the Professional Furniture Packing Service. After all, we are the best Packers and Movers in Hyderabad. You will have peace of mind knowing that your belongings are nicely protected by our professional team members who are specialised in packaging the materials securely in purpose-designed cartons.
To find out more call on our number or you can fill the form, one of our team member will assist you within 24 hours.