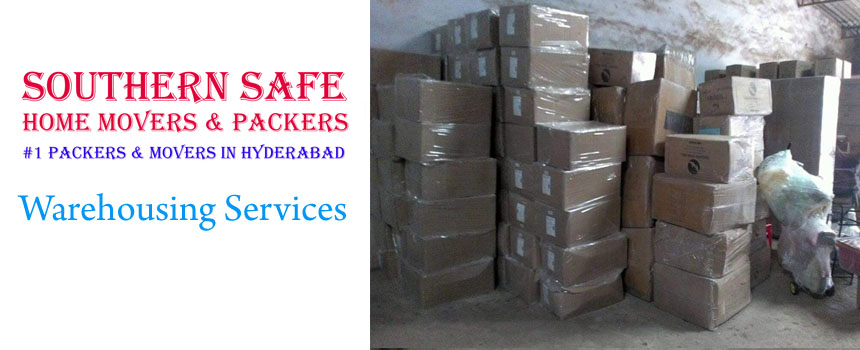 Southern Safe Home Packers and Movers offer warehousing services to all-over Hyderabad. A warehouse is commercial building for storage of goods. Generally, warehouses are used by importers, manufacturers, exporters, wholesalers etc. Who needs warehousing services for their any types of goods, we are present every moment to assist all of you. We follow all the industrial standards and other parameters for quality, durability and reliability. Our professionals keep a strict look on the continuing market trends and implement the similar ideas in their services. We have abundant of resources to fulfill the needs of our client services. We usually have loading docks to load and unload goods from the main vehicles.
Our valuable clients can store the main goods, home furniture, electronic devices, documents, linens & antiques furs, bedding different goods and merchandise. Get the most outstanding warehousing service facility for keeping such type of merchandise, especially time-frame. we also present most brilliant warehousing company facility with high-quality security at very logical price.
Southern Safe Home Packers and Movers are offering services as strong, reliable and distinguished Service Providers in Hyderabad. All the services are carried forward by a well-trained and expert team of professionals. We support our clients every moment. We provides warehousing services in all parts of the Hyderabad and India also. Storage of various types of goods can be done in warehouses like house goods, office goods and type of raw material etc. All the materials are keep after strictly inspected and checked. We've got experienced staffs for storing differing kinds goods for the particular period of time in warehouses. So, Southern Safe Home Packers and Movers is the best packers and movers in Hyderabad.
Get a Business Moving Quote
Call us anywhere Hyderabad wide on
Contact us online or find your Southern Safe Home Packers and Movers.